---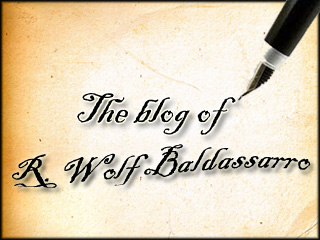 Musings from
a Candlelit Chamber-
Wolf's official blog filled with updates, news, rants, and goofy posts.
---

Banned Books Awareness and Reading for Knowledge-
A weekly column for the World Education Network and global cause for literacy that is dedicated to preserving the right to free thought and information.
---

Across the Great Divide-
A monthly column for Pagan Pages magazine in which Wolf explores the world of paranormal research.
Join him the on the 1st of every month as he discusses tips, tools, and often controversial topics related to ghost hunting.
---

Click for a sampler page of poetry from Wolf's library.